Sweden Gambling License
Legality plays a crucial role in the casino industry. Having a license builds trust between the casino provider and the gamblers. For this reason, many platforms are now rushing to get certified and licensed by reputable bodies. This, in turn, has caused the emergence of numerous online gambling acts. Different regions operate on different gambling laws, which means that casinos in America cannot operate on Swedish laws.
The Swedish Gambling Act was fully enacted on January 1, 2019. This Act validates and controls all real money gambling within and outside the Swedish region. The laws allow casino platforms and online gaming providers to enjoy a legal, operational basis with certain conditions.
This review is a simple breakdown of Sweden casinos that operate on SGA gambling permits. Players will find all the information they need to make the right decisions.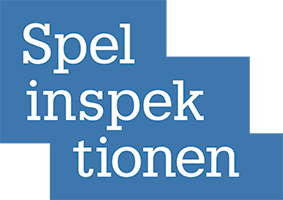 Best Swedish Licensed Casinos
#1

Min. deposit 1 USD

660+ Slots

Deposit methods

Payout speed

2-6 Business Days

| | |
| --- | --- |
| Year founded | 2017 |
| Licenses | Malta, Sweden, UK |
| Languages | |

Banking

Minimum deposit
1 USD
Currencies

CAD Casinos

EUR Casinos

GBP Casinos

USD Casinos

Mobile compatibility so you can play on the go!
Regular auditing and monitoring of all games to ensure fairness
Comprehensive collection of rules, paytables and instructions for every game

Games

| | |
| --- | --- |
| Slot & Games | 660+ |
| Game provider | Microgaming, Netent |

#2

Min. deposit 1 USD

375+ Slots

Deposit methods

Payout speed

1-3 Business Days

| | |
| --- | --- |
| Year founded | 2003 |
| Owner | The Palace Group |
| Licenses | Kahnawake, Malta, Sweden |
| Languages | |

Banking

Minimum deposit
1 USD
Currencies

BRL Casinos

CAD Casinos

EUR Casinos

GBP Casinos

INR Casinos

NZD Casinos

PLN Casinos

USD Casinos

Regular promotions and bonuses
Curated selection of online casino tournaments with jackpots
24/7 customer support to answer any questions or concerns

Games

| | |
| --- | --- |
| Slot & Games | 375+ |
| Game provider | Evolution Gaming, Microgaming, Netent |
Background Of Sweden Gambling Licenses
The Sweden legislation voted for the bill that supported gambling and e-Gaming activities on June 7, 2018. This gave way to a new and improved Swedish Gambling Act and Gambling Tax Bill. The Act fwas fully passed in January 2019. The Act was in line with the previous bill that was proposed. The best online casinos and game providers submitted applications for permits on August 1, 2018.
The aim of Sweden's improved and revised gambling Act was to create a safe gambling atmosphere for players. It aimed at regulating the Swedish gambling market to ensure that gamblers enjoy fair gambling opportunities. The Sweden laws allowed for the division of the gambling market into more controllable sectors, which comprise gaming and betting, a sector for the states within the region, and a sector designated for public purposes.
The new Act comprised a framework and a regulatory system; an 18% tax was also imposed as part of the new laws.
Swedish gambling laws do not extend to games played for amusement, family games, computer games, and even parlor games. In a nutshell, the laws only extend to real money gaming. Any game that relies on skills also does not fall under the laws. However, any Sweden platform that offers gambling services on those skill online casino games must have a license. This means that sportsbooks must have a valid Swedish gambling license to be able to operate legally.
According to Sweden laws, licensees who are situated outside the European Economic Area must present a representative who is a Swedish resident to tackle any license-related issue.
The Swedish Gambling Authority makes it mandatory for platforms to offer safe and reliable services to players. SGA is also responsible for offering permits for lotteries and any form of online and land-based gambling. Swedish online casinos undergo regular supervision from SGA; the Act controls any form of gambling activity within the region. The Ministry of Finance and its board of executives are in charge of the Gambling Acts. These are some of the unlicensed gambling services that fall under the Sweden control of SGAT:
Pokies and slot machines
Poker
Bongo and lotteries
Online Casino
Sports betting
SGA are also in charge of providing legal training and information concerning gambling and iGaming registration. The authority advises the legislature on gambling, the overall gambling market, and how to go about it.
Advantages Of Sweden License Casinos
There are many advantages to playing in a Swedish casino. The jurisdictional laws ensure that players enjoy the best quality of gaming. Playing in such casinos affords players the comfort of top-notch security and fair play. The laws require these casinos to offer games and services that have been vetted and thoroughly examined by regulatory bodies. Some of the advantages of these casinos include
Responsible gambling: the main advantage of playing in a casino in Sweden is the fact that players are also regulated. Players cannot exceed certain limits because the Swedish online casino sets maximum and minimum limits for deposits and withdrawals. Progressive platforms in the region allow players to set their limits, which allows them to play according to budgets.
The best variety of high-quality games: any casino that operates on a gambling license Sweden is required to offer games that come from legal game developers. This makes the game portfolios on these platforms to be filled with the best games in the industry.
Feedback and complaints are well regarded: players love to be heard; Sweden casinos ensure to regard every feedback. Players can also lodge complaints directly to SGA on any casino that involves themselves with illegal acts.
Fairness for all players: the laws ensure that games are regularly audited. Games offered by these platforms are RNG certified, which means that all players have equal chances of winning.
Secure payment methods: these casinos collaborate with legit banking institutions to offer players means to make and receive payments.
Disadvantages Of Sweden License Casinos
There are no direct disadvantages to playing your favourite games on Sweden license casinos. Some of these disadvantages are not objective. Some disadvantages of playing in Swedish casinos include:
New licenses do not secure players' trust: the Sweden Gambling Authority has been in force for a short time. Even though the authority has been committed to providing honest and straightforward service free of illegality, it is difficult for players to place their trust entirely in such platforms.
Localization: most platforms that operate under Sweden gambling laws are restricted only to the region. This means that players outside the region cannot enjoy their favourite games on the platforms.
Restriction on some payment methods: there are certain restrictions on payment methods in these casinos.
Trustworthiness
The license offered by SGA is respected by many players and casino providers even though the laws were reviewed not too long ago. Players take comfort in that gambling laws are enacted and imposed by the jurisdiction's finance ministry. SGA is quite strict with its licensing process. SGA offers gaming licenses only to platforms that have passed through stages of background checks. The body ensures that the casino has no shady history before offering it a license.
SGA is keen on administering policies that strictly impose responsible gambling. Casinos that disregard these policies and laws have their license revoked by the jurisdiction.
Many players respect and trust Sweden Gambling Authority as a licensor because the body is honest. Integrity is one of the simple philosophies that authority operates on. There are no shortcuts to getting a license in the region; Casinos must prove their worth to get a legal gaming license.
Publicity
Swedish licensed casinos have gained stable popularity. By stable, we mean they have secured a reputation that will not easily be shaken. SGA takes safe and secure gambling seriously. It is ensured that all platforms operate on laws that shield players from any substandard or illegal practice.
This jurisdiction has become a central point for interactive gaming activities. SGA offers more than 2500 casinos the legal permission to offer gambling services within and outside the jurisdiction.
Many casinos are attracted to this region for licensing because they want to reap the benefits of the license. The taxes set on these permits are reasonable. The gambling laws are also realistic. These laws favour both players and casino providers.
The Swedish Gambling Authority's web-based system also has local and offshore attention. In a breakdown, the reason for the popularity of SGA license include:
Wide range of licenses
Cost-free initial consultation from experts
Quick and trustworthy
Contact Information
General facts
provider name – Swedish Gaming Authority
License types – 6
Estimated expenditure for a license – €37,000+ (400,000SEK)
License processing time – 2 – 3 months
Taxes – 18% of GGR (Gross Gaming Revenue)
Validity– depends on the license a platform opts for
FAQ
💥 Are Sweden License Casinos Legit?

Of course, the Swedish Gambling Authority is in charge of issuing and validating casinos within the region. SGA is strict and ensures a platform is secure and safe before issuing a license.

💥 Are Sweden License Casinos Safe?

SGA ensures that casinos that operate within the region are safe and secure. The casino must adopt security protocols and agree to terms that prevent it from giving out players' personal information.

💥 Where is the Sweden Gaming Commission?

The name gives it all off; the Swedish Gaming Commission is in the Swedish jurisdiction. Casinos in Sweden operate on the laws spelt out by this commission. This commission regulates Swedish platforms that are within and outside the region.

💥 Who regulates gambling in Sweden?

The Swedish Gambling Authority spells out the gambling laws in the jurisdiction. SGA ensures strict adherence to interactive gaming laws by different platforms.
About the author
Darnell Lewis
Darnell is a highly respected and skilled gambling author. With more than 20 years of experience in the industry, his expertise covers plenty of topics from strategy to psychology, as well as game theory. He has authored a few best-selling books on gambling and is regularly featured on television and radio shows discussing gaming topics. In addition to his writing, Darnell is a sought-after speaker at conferences and events. He has appeared in front of audiences across the United States and around the world, providing insight into the gaming industry. His talks focus on topics such as responsible gambling practices and minimizing losses while maximizing wins.