Romania Gambling License
Here are a few main facts you need to know about. Gambling is legal in Romania, and you can enjoy land-based casinos and online gambling. Both of these businesses must be licensed, and they must be authorized to offer their games to people from around the country. But, we can see that Romania online casinos are in huge demand, so this type of permit is more common than ever before.
The license here is obtained in the same way as any other. A business owner will apply for the license. Keep in mind that the business owner must be a resident of the country or EU. This is one of many requirements the gambling commission has. Once the business meets the requirements, the license will be granted, and the casino will become available.
The goal of the license is to make sure gamblers get safe and gamble online at controlled casinos that are tested and approved accordingly. Without this requirement, a rigged casino as possible, and there were some of them present to the local market. With the license, there is no such risk.
If a casino breaks the rules or does something that affects safety and fairness in the games and among players, they will lose their license.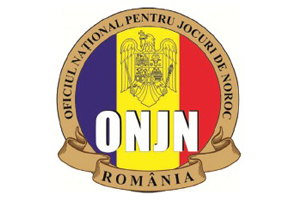 Background Of Romania Gambling Licenses
Online casinos in Romania are controlled and regulated by ONJN or Romanian National Gambling Office. These days all legal and trustworthy Romania casinos will have their permit obtained from this department, which means that they can offer the games to local players. The office has been with us since 2013. But, the office started regulation sites in 2015 after the local law was changed.
The authority is located in Bucharest, and the man who controls it is Dan Iliovici. They have an important task. The office will control all types of online casino games, bingo, slot machines, online poker, and sports betting all over the country.
These days the office offers three types of licenses. The first one is valid for 10 years, and it is a definitive license. Type 2 is a temporary license. It is valid for 1 year. The class II permit is used by others who provide additional or other gambling services to people and offer to gamble as well.
Every single Romanian casino with a permit will have to pay fees on a yearly basis to get the permit and keep it. This is the same thing as with all other casino gambling authorities, and it is a well-known fact. But, this can be a huge advantage for Romania online gambling operators.
Advantages Of Romania License Casinos
We all know that casinos that have a proper permit come with a huge list of advantages or perks. Below we will reveal the main advantages and try to reveal why this is a huge perk for gamblers and why you should gamble only at Romanian casinos that have a local permit.
Gambling at a casino with a local permit is always a great thing. You will play at a site that meets local requirements and local law so you can enjoy the best mixture of fun and safety.
These licensed online gambling operators have to pay very small taxes, which is a good thing. It means that they have more funds to invest in bonuses, jackpots and etc. For you, this means that you can win more and have more fun at these sites.
Romania is known for some of the best customer support options available in the world. This also means that local casinos offer stunning customer support, and it is a huge advantage. You can resolve all the issues in seconds.
These permits are given for a period of time of 10 years. In other words, it means that the casino where you will gamble will be controlled for 10 years by the authorities. So, if you like the casino, you can be positive that for 10 years, it will be a safe and appealing choice.
Disadvantages Of Romania License Casinos
A license Romania offers to casinos of all types does come with some issues or cons. We will have to cover these in order to help you form a great and accurate opinion about the local gambling sites.
We can see a decent number of Romanian online casinos with this license, but not countless. This is the case with almost all gambling authorities and all permits. You will have to choose carefully or use our help to find a casino that is great and has a license from Romania.
Some Games Are Not Available
It is also possible that the casino where you want to gamble doesn't offer a particular game. This is due to specific regulations by the gambling authority, and the casino must obey the rule.
Trustworthiness
A good thing here is that casino Romania is an extremely safe place online to gamble and win. These casinos are properly tested, and they have to meet the local law that has been with us since 2015. A good thing here is that the authority will control all types and all forms of betting and gambling in the country. They will control bingo and sports betting as well.
Due to the unique way how this gambling authority works, you can see a lot of operators present. You can see a lot of popularity as well, making this gambling authority special and one of the best in Europe.
All we can add is that if you gamble in this country at the casino with this permit, you will be safe and able to play fair games. There is no need to worry about any consequences or anything similar.
Publicity
Here we have two options. The gambling license Romania is very popular in the country, and all operators will want and must have one. This means that the gambling authority is more than just popular with the people who need it.
On the other hand, it is not a very common license across the world, and a lot of gamblers don't know about it. A lot of players from the country are not interested in the license or the gambling authority due to the fact it was released in 2013 and started working in 2015.
This is going to change, and the gambling authority will become so much more popular in the country and Europe. It is a guaranteed thing.
Contact Information
Website: http://onjn.gov.ro/
E-Mail: [email protected]
Telephone: +40 31 225 6200
Fax: +40 31 225 6201
Mailing Address: Calea Victoriei nr.9, sector 3, 030022 Bucharest, Bucureşti, Romania
FAQ
💥 Are Romania License Casinos Legit?

Yes, these are all legit gambling sites, and you can play games at all of them if you like. They have a license to prove that.

💥 Who regulates gambling in Romania?

It is regulated by ONJN or National Gambling Office, and it is a part of the government. The office controls and regulates betting and gambling of all types across the country.

💥 Are Romania License Casinos Safe?

These casinos must meet the law from 2015, and they are heavily controlled, which means that they are more than just safe. If you want to play at one, there will be no issues.

💥 Where is Romania Gaming Commission?

The gambling commission here is located in Bucharest. It has been located there since the day it was founded. We have presented to you the full address above.
About the author
Darnell Lewis
Darnell is a highly respected and skilled gambling author. With more than 20 years of experience in the industry, his expertise covers plenty of topics from strategy to psychology, as well as game theory. He has authored a few best-selling books on gambling and is regularly featured on television and radio shows discussing gaming topics. In addition to his writing, Darnell is a sought-after speaker at conferences and events. He has appeared in front of audiences across the United States and around the world, providing insight into the gaming industry. His talks focus on topics such as responsible gambling practices and minimizing losses while maximizing wins.